What is an HBP?
There are a lot of acronyms in real estate. HOA, MLS, SFH, FSBO, HVAC and many, many more. So please forgive us for adding another to the mix. But it's an important one: It's HBP, and it stands for Homeowner Benefit Program.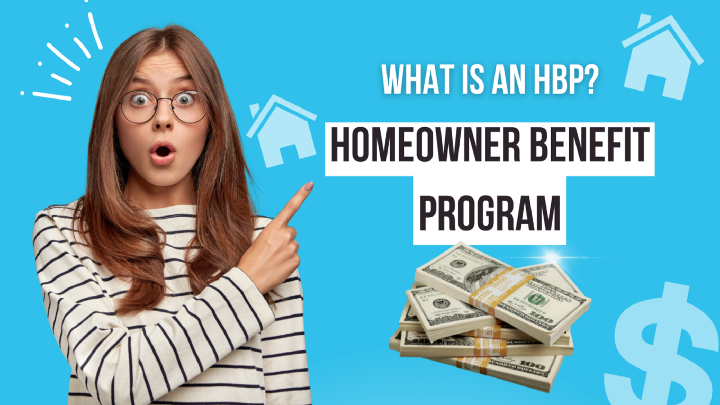 The HBP, which is a proprietary offering of MV Realty, is what we call a "future listing" incentive. Here's how it works: We give homeowners a cash payment of up to $5,000 — a percentage of the estimated value of their home — in exchange for a 40-year agreement to use MV Realty as their listing agent for a period of six months if and when they decide to sell their home.
Some homeowners view the primary benefit as the cash incentive, especially because the payment is not a loan, it's immediate and no credit check is required. Furthermore, there is never any obligation to sell. We understand this perspective. After all, who doesn't need some extra cash these days? Inflation, the rising cost of gasoline and supply chain delays are all straining people's finances.
But we also see a less obvious — but no less important — benefit: The ability to establish a long-term relationship with a realtor. That realtor is on call to offer advice on your home and the real estate market. For example, you can discuss with your realtor the advantages of certain home improvements, what the market value of your home is and whether the time is right for you to sell your home. And, of course, if you decide to sell your home, that realtor will guide you through every step of the process, making sure that it results in a successful sale.
There are secondary benefits, too. For example, we recently introduced a title monitoring service called Title-SafeTM that is free to HBP members. The service alerts homeowners to fraudulent attempts at changing or altering their home title. We're planning to launch additional services in the near future, so the benefits will definitely accrue.
Hope today's serving of alphabet soup makes you feel like a real estate VIP. If you have any additional questions, please see the Frequently Asked Questions section on our website — otherwise known by an acronym — FAQs.
Homeowner Benefit Program is a registered trademark, and Title-Safe is a trademark, of MV Realty PBC, LLC.
Whether you're buying, selling, or joining our innovative Homeowner Benefit Program ®, it's the Smart Move. MVRealty