What will happen with the Real Estate market in 2023?
We sincerely wish we could see into the future and tell you. We can make some (very) educated guesses, though: for starters, housing prices will drop.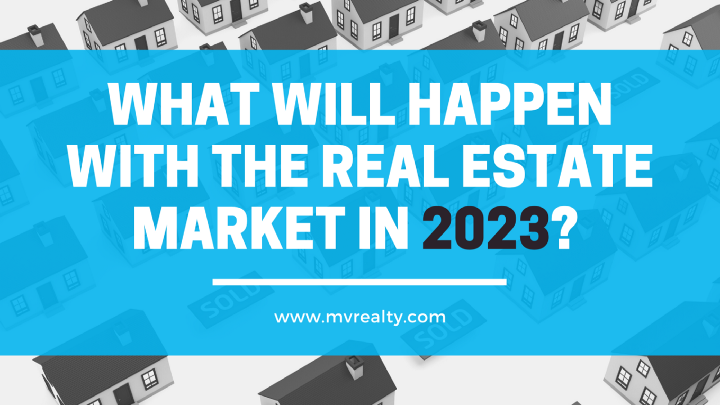 This is only logical because they've become inflated over the past two years due to a sudden demand for more space to work from home. That in turn inspired many to move to other cities in other states; if you're wanting more space for a home office, why not also look for that backyard you always wanted?
Recently, inflation has put the brakes on what was a very hot market — though we still see some markets retaining that heat for the first quarter of 2023, at least. Right now, there's a stalemate of sorts happening. The market has become more challenging for sellers because high interest rates are making buyers more cautious and budget-conscious. Sellers haven't yet adjusted their expectations accordingly; many expect their homes to command the same kinds of closing prices comparable to houses sold six months ago. This gives buyers more sway, and the listing prices the sellers are insisting on are resulting in excess inventory.
We think the situation will stabilize in 2023, when sellers adjust their strategies to the realities of the market. Even if interest rates rise further, sales will close. The process just might take longer, and sellers will have to consider ways to enhance the appeal of their homes. For example:
They might want to make repairs themselves instead of selling a home "as is."
They may consider a bonus of some sort for the buyer's broker.
Listing agents will play a bigger role, as a good agent is bound to have some suggestions to increase marketability and speed up a sale. Sellers should ask for advice and pay attention to that advice.
We've heard dire murmurs of a crash — we don't see that happening any time in the near future. After all, reduced demand is not the same as no demand, and yes, interest rates are higher than they were a year ago, but compared to the mid-2000s they're low! Regardless of economic conditions, people will always need a place to live.
Amanda Zachman is an entrepreneur, business leader, former Big Brother Star, and mom of 3 with more than 12 years of experience in the real estate industry. In 2014, Zachman founded MV Realty, a disruptive tech-focused real estate brokerage and proptech firm dedicated to meeting the needs of the modern broker, home buyer, and home seller. She is also part of the team that developed the company's innovative Homeowner Benefit Program®, which pays homeowners a cash payment in exchange for agreeing to use MV Realty as its real estate agency, should they ever choose to sell their home. Visit www.mvrealty.com.
Whether you're buying, selling, or joining our innovative Homeowner Benefit Program ®, it's the Smart Move. MVRealty